Licensed & Insured Roofing Company in Canton, MI. Locally Owned Business. 5-Star Rated Contractor Proudly Serving Canton, MI and the Surrounding Metro Detroit Area.
Expert Roofing Contractors in Canton, Michigan
Canton, Michigan is situated in Wayne County, just a brief drive away from Detroit. This charming town is well-known for its beautiful parks, including Heritage Park, and its vibrant shopping district which features the popular New Towne Center. With a wide range of activities and entertainment available, Canton is an ideal place to reside.
As a homeowner in Canton, you understand the significance of maintaining your home's condition. Your roof serves as the primary barrier against the harsh weather conditions that prevail in Southeast Michigan. Even the strongest roofs can succumb to damage from ice, heavy rains, and strong winds over time. Repairing a leaky roof can be a frustrating and challenging task to handle by yourself.
All That Roofing & More is your dependable provider for all of your roofing needs. We specialize in roofing services and promise exceptional workmanship and reliable protection. Our professionals are skilled at identifying and resolving the root cause of any leak, while our advanced techniques and superior products ensure that your roof remains resilient against any weather condition.
Don't leave your home's defense vulnerable to a damaged roof. Call the experts at All That Roofing at (833) 766-3734 to ensure the job is done correctly.
Never worry about a roof replacement again.
When you choose All That Roofing & More to protect your home's exterior, you get a Lifetime Warranty that's unmatched in the industry.
If our roof leaks, we'll replace it.
Professional Roofing Services to Keep Your Roof Looking Its Best!
Our wide range of services, includes roof repairs, maintenance, and installation, are designed to ensure that your roof remains in top-notch condition at all times. With our team of highly experienced roofers in Canton, MI, we promise to provide you with the best quality service, giving you peace of mind that your roof is in good hands.

Protect your home from wind and environmental damage by ensuring the health of your roof. Even minor issues can lead to bigger problems that are hard to detect. To avoid any potential disasters, it is wise to have a certified Canton roofing contractor inspect your roof regularly.

We know how crucial it is to address any roofing damage effectively, without causing additional stress. Our process begins with a comprehensive inspection of your home and roofing system to determine the necessary repairs . You can trust our team to provide excellent repair services at a fair price.

We are committed to delivering a hassle-free and straightforward roof replacement experience. Our attentive customer service staff and flexible financing options ensure that you can trust us to build a durable and long-lasting roof at an unbeatable price with a Lifetime warranty for peace of mind.
Prevent Costly Repairs with Regular Roof Inspections
Regular roof inspections should be a crucial part of every Canton homeowner's maintenance plan. These inspections not only help maintain the excellent condition of your roof, but they can also prevent costly repairs in the future.
By scheduling regular inspections, you can identify and resolve minor issues before they become significant problems, ultimately saving you time, money, and stress. Additionally, regular inspections help ensure that your roof is in compliance with all local regulations and safety standards, reducing the risk of costly fines or safety hazards.
Don't delay – contact All That Roofing today at (833) 766-3734 to schedule your regular roofing inspection and make sure that your roof stays in top-notch condition!
Our Satisfied Roofing Clients!

Angela Belrose
I had them side and add double doors to my back garage it looks amazing. Love the work and they are very professional and quotes it on point without any issues! Thanks for the amazing job guys. Tyler you are the best!

River Karaba
I noticed that I had a roof leak, called and there were able to come out and check it out within a week. When we decided to move forward they started the job within two weeks (weather wasn't helping or would have been sooner). Came and replaced half my roof in one day. It looks beautiful.

Tom See
Kevin and Tyler came out to give me a quote for a new roof and gutters. They were very professional and their quote was more than fair. Same quality and warranty as the big companies. I won't recommend anyone else but these guys. The roof and gutters look great!
Need Your Roof Repaired? Call Our Licensed & Insured Roofing Experts Today!
If you require roof repairs in Canton, Michigan, it is essential to ensure that the work is carried out quickly and safely. By working with licensed and insured roofing experts, you can rest assured that the repair job will be completed to the highest standards.
At All That Roofing & More, we are ready to provide you with dependable service that meets all industry standards, ensuring that your repair is done correctly the first time, ultimately saving you time and money.
We proudly serve Canton and the surrounding Metro Detroit areas, assisting thousands of homeowners with their roofing needs. Contact us today at (833) 766-3734 for reliable and efficient roofing repairs!
Canton's #1 Choice for Roofing Services
We treat every project with equal levels of respect, dedication, and professionalism, regardless of its size or scope. We take pride in paying attention to every detail, whether it is a comprehensive inspection or a complete roof replacement.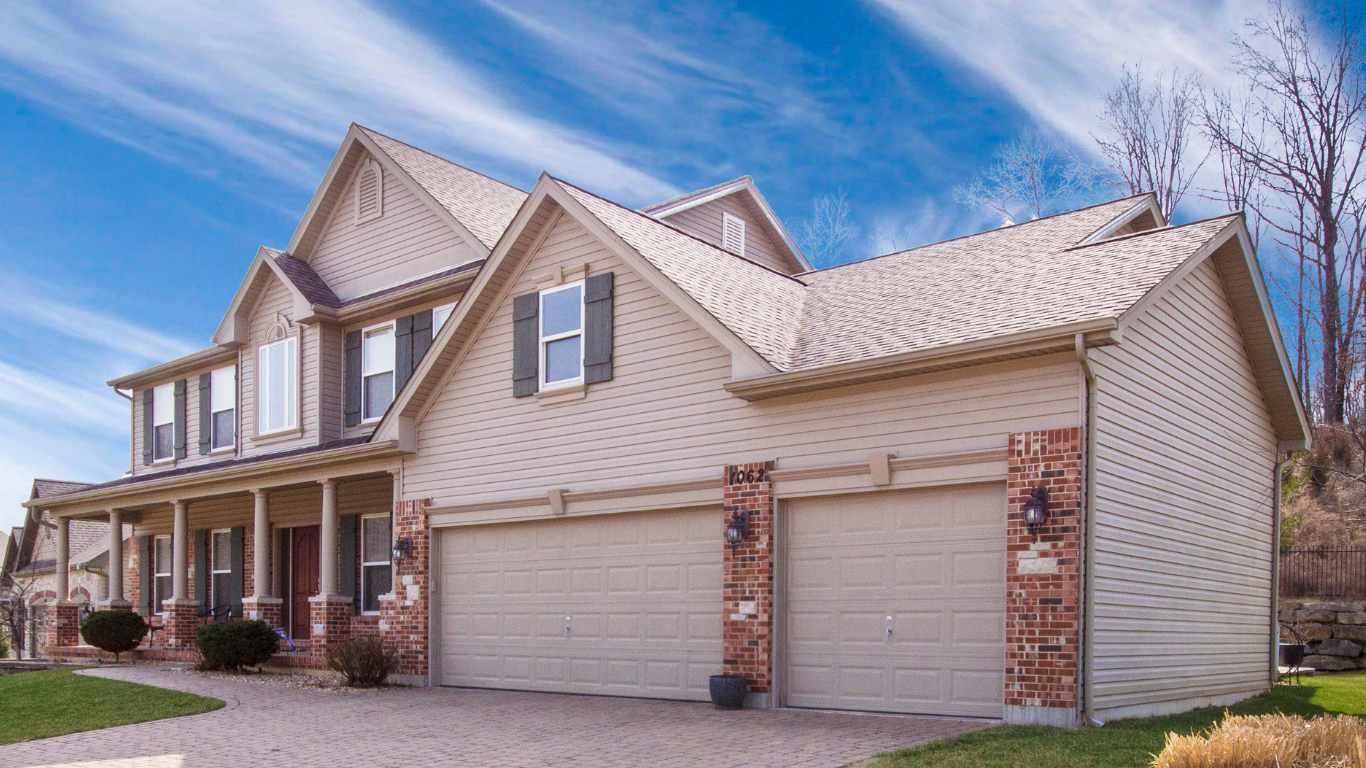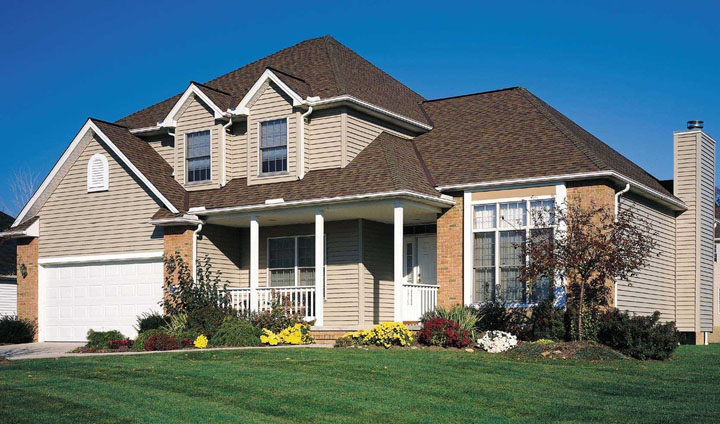 Get Your Roof Installed Right the First Time With a Team of Experts!
If you're a homeowner in need of roof replacement services in Canton, MI, you've come to the right place! Our roofing company specializes in delivering high-quality and dependable roof replacement solutions. We understand the significance of having a durable and reliable roof over your head, and we are committed to providing you with the best possible service.
Whether you're dealing with storm damage or need to update your existing roofing materials, our team of experienced contractors can assist you. We have extensive experience in working with roofs damaged by high winds or tornadoes, which are all too common in Michigan. 
Don't delay – contact All That Roofing today at (833) 766-3734 to schedule your regular roofing inspection and make sure that your roof stays in top-notch condition!
Frequently Asked Questions
Expert Answers to Your Roofing Questions
Proudly Serving Communities Surrounding the Canton Area
Allen Park
Ann Arbor
Farmington
Garden City
Inkster
Livonia
Novi
Redford
Romulus
South Lyon
Taylor
Wayne
Westland
Experience Unmatched Quality and Service - Choose Canton's Premier Roofing Service Today!
Looking for a dependable roofing company in Canton, Michigan? All That Roofing & More is here to provide you with top-notch roofing services that meet your needs and exceed your expectations. Contact us today for a free estimate and let us take care of all your roofing needs!